The Sara's Fashion Theme uses the following plugins:
To install the plugins, navigate to Plugins-Add New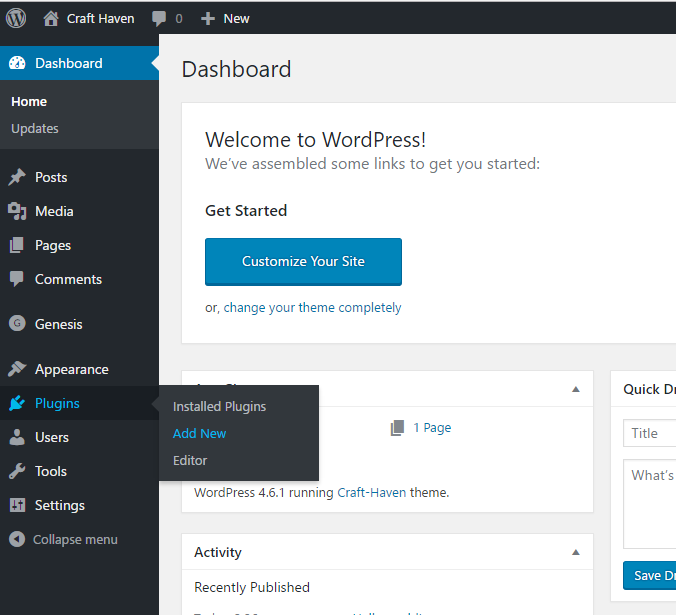 On the plugin screen that follows you will see choices to either upload a plugin or search for one. While you can download the files from the plugin links above, the quickest option is to simply search for each plugin by name. When you find the plugin, click the install now button.

After installation, the install button will change to say "activate." Click activate.
Important Note About WooCommerce 
Woocommerce will offer the option to set up your shop pages. Generate the pages when asked to do so.  Failure to generate the pages could cause some theme elements to not display or display oddly.  If you find that your subscription bar won't show or that pages are blank, check that you generated your Woocommerce pages.  If you already skipped that step and need to generate them, go to Woocommerce – status – tools –  Create default WooCommerce pages to generate the pages.